What Your Running Shoes' Wear Patterns Say About Your Running Style
Apr 13, 2020
When you turn over your running shoes to examine the outsole, what does the running shoe wear pattern look like? Are your treads worn down on the inner side, or does the outsole look more evenly worn? Do you know what type of runner you are based on that pattern of wear?
Below is a guide to help you determine how your foot moves and what type of shoes you should purchase to protect your feet when running or walking.
All About Pronation
Pronation is just another word for the natural movement of your foot as you run. Factors like how your foot and ankle roll and what your arch does as your body completes a gait cycle all play into what type of pronator you are.
Knowing your type of pronation and choosing the right shoe for your running style will help reduce injuries and enhance your overall running experience. The three types of pronation are neutral, overpronation and underpronation.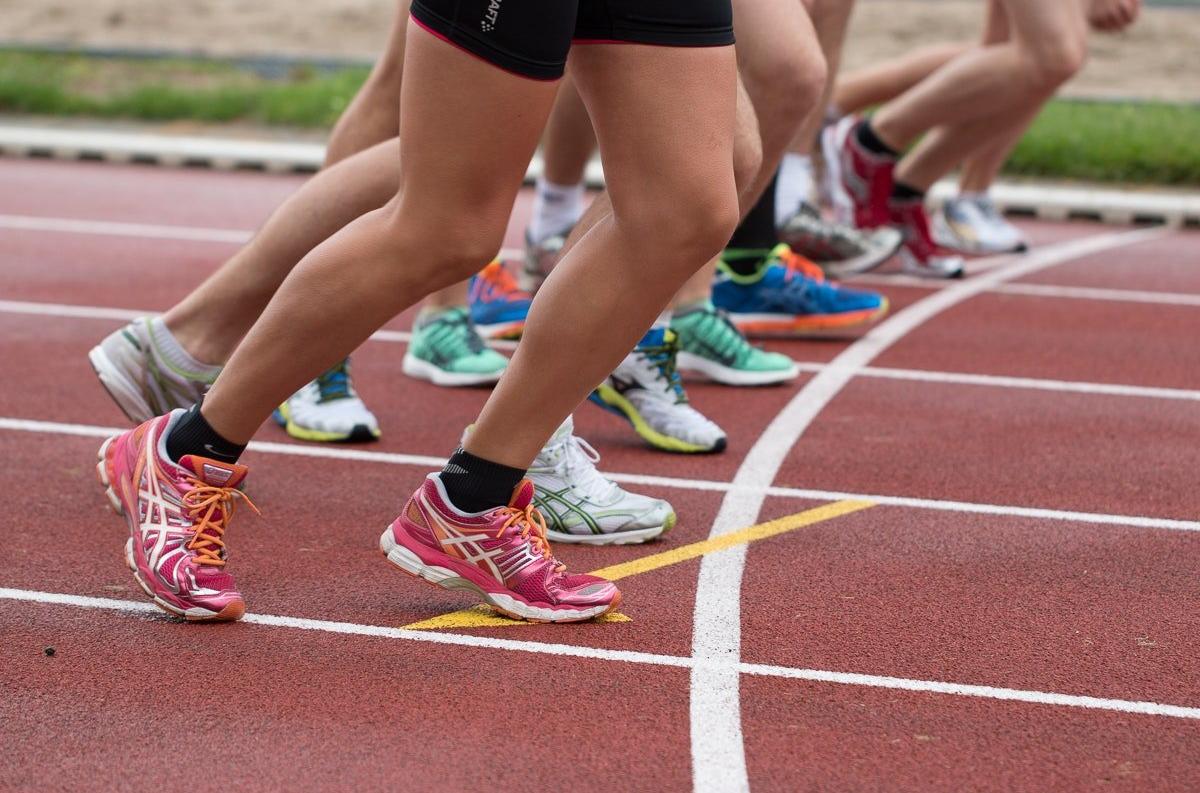 Neutral Pronator
If you're a neutral pronator, your foot and ankle largely align, and your weight and steps evenly distribute from heel to toe as you run. Your ankle won't bend more than about 15% inward, and you likely have well-defined foot arches and toes. Your heel is well-rounded and your ball area is fairly wide.
Neutral Pronation Wear Pattern:
You'll see S-shaped wear at the forefront of the shoe — around the foot pad or ball of the foot — and at the heel of the outsole.
Type of Shoes You Need:
You'll want to look for a pair of foot-stabilizing running sneakers that are evenly balanced, so they don't cause your foot to underpronate or overpronate.
Shoes for Neutral Pronators: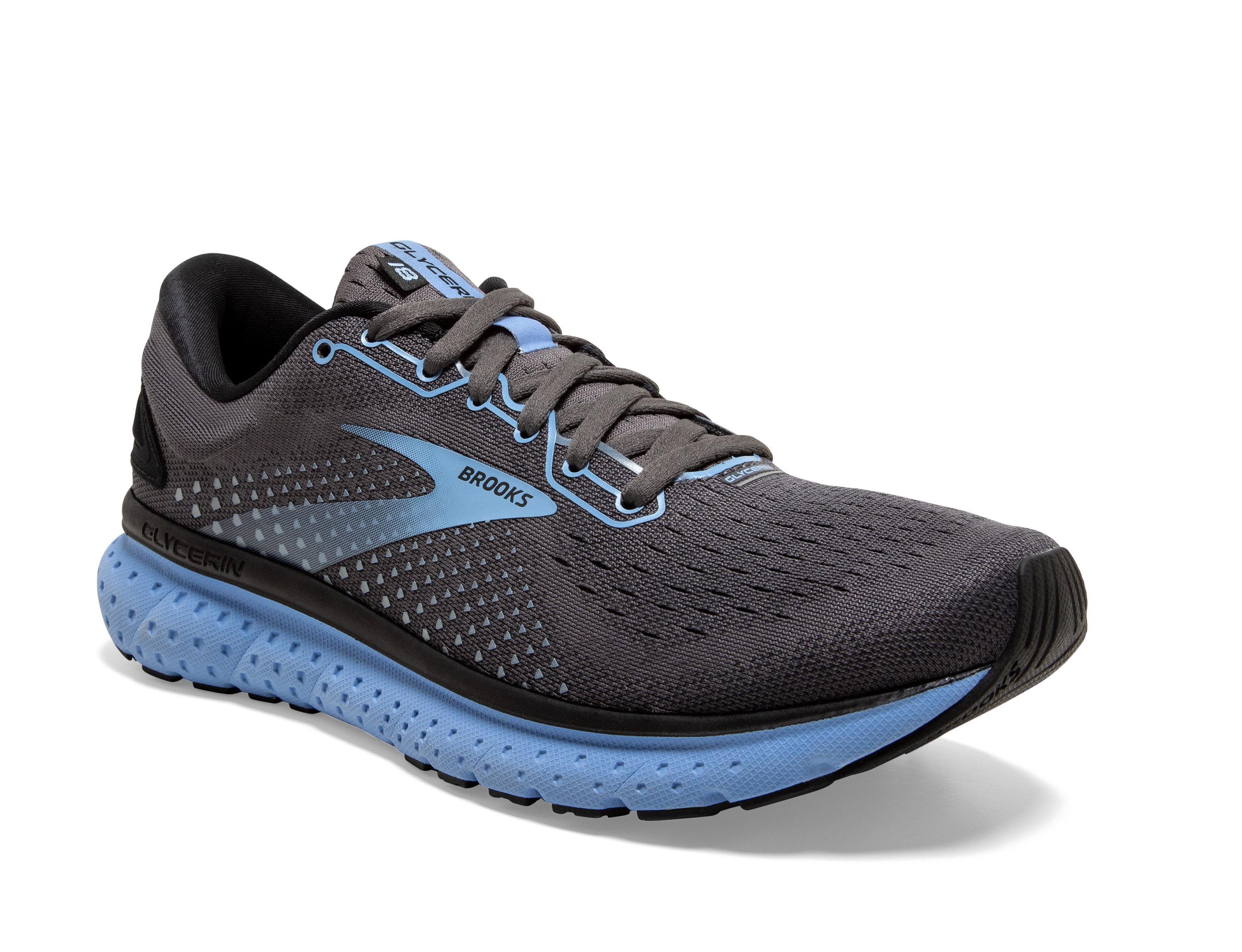 Brooks Glycerin 18 Men's and Women's Running Shoes: The Brooks Glycerin 18s, offered in women's and men's sizes, feature neutral support, medium-high arch support and cutting-edge technology for road runners.
adidas SL20 Men's Running Shoe: Lightstrike cushioning, a Continental rubber outsole and a 0.4-inch midsole drop from heel to forefoot make this shoe a worthy match for neutral pronators.
Mizuno Wave Prophecy 8 Women's Running Shoe: Its blown rubber outsole, PEBAX and Infinity Wave Plates and U4icX Strobel Lasting Board give this futuristic-looking sneaker some serious shock dispersion.
Underpronator
Also called supination, underpronation means there's an insufficient inward roll of your foot as you land. Thus, under pronators place extra stress on the foot. You likely have a high foot arch, and your foot tends to hit the ground more heavily.
Underpronation Wear Pattern:
You'll find excessive wear on the outer side of the shoe, extending from the forefoot to the outside of the heel.
Type of Shoes You Need:
Because supinators are prone to Achilles tendonitis, plantar fasciitis and shin pain, look for beefed-up arch support and extra cushioning in a shoe for underpronation.
Shoes for Underpronators: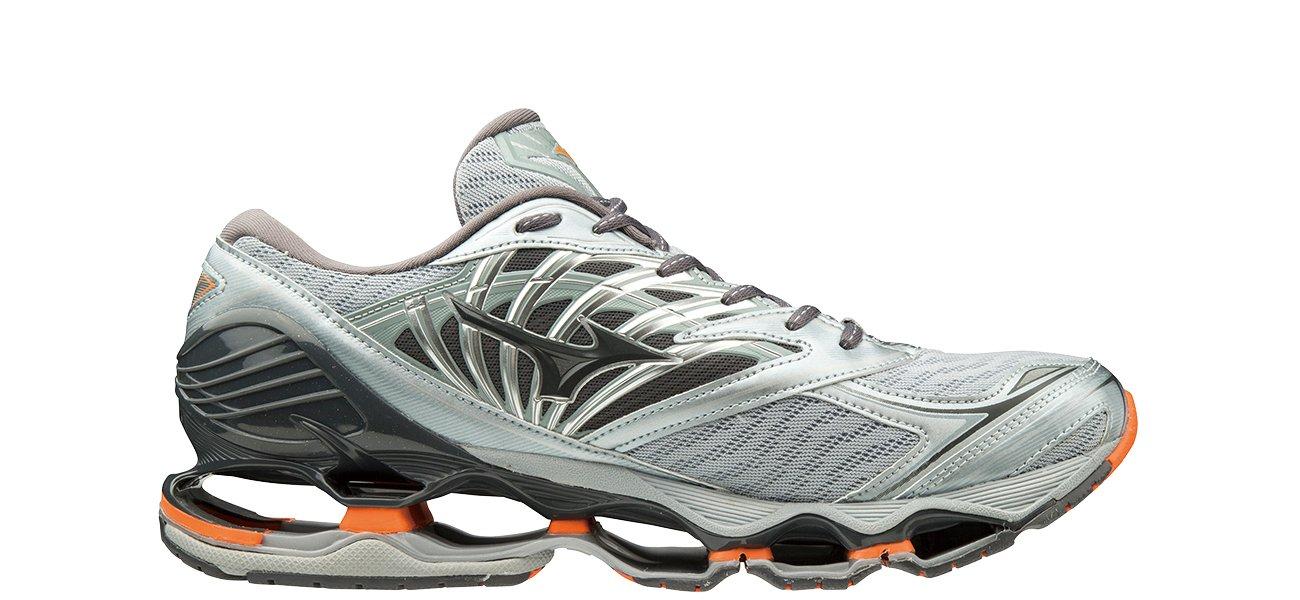 Overpronator
Overpronators, on the other hand, have lower, flat arches, and a fair amount of foot roll when running. You might be an overpronator if your feet get easily tired. Overpronators are more susceptible to injuries including shin splints, plantar fasciitis, heel pain, chronic lower back pain, bunions and even stress fractures.
Overpronation Wear Pattern:
Your wear pattern will be evident on the inner side of the shoe.
Type of Shoes You Need:
The best running shoes for overpronation include a supportive upper and midsole, along with a firm heel counter.
Shoes for Overpronators: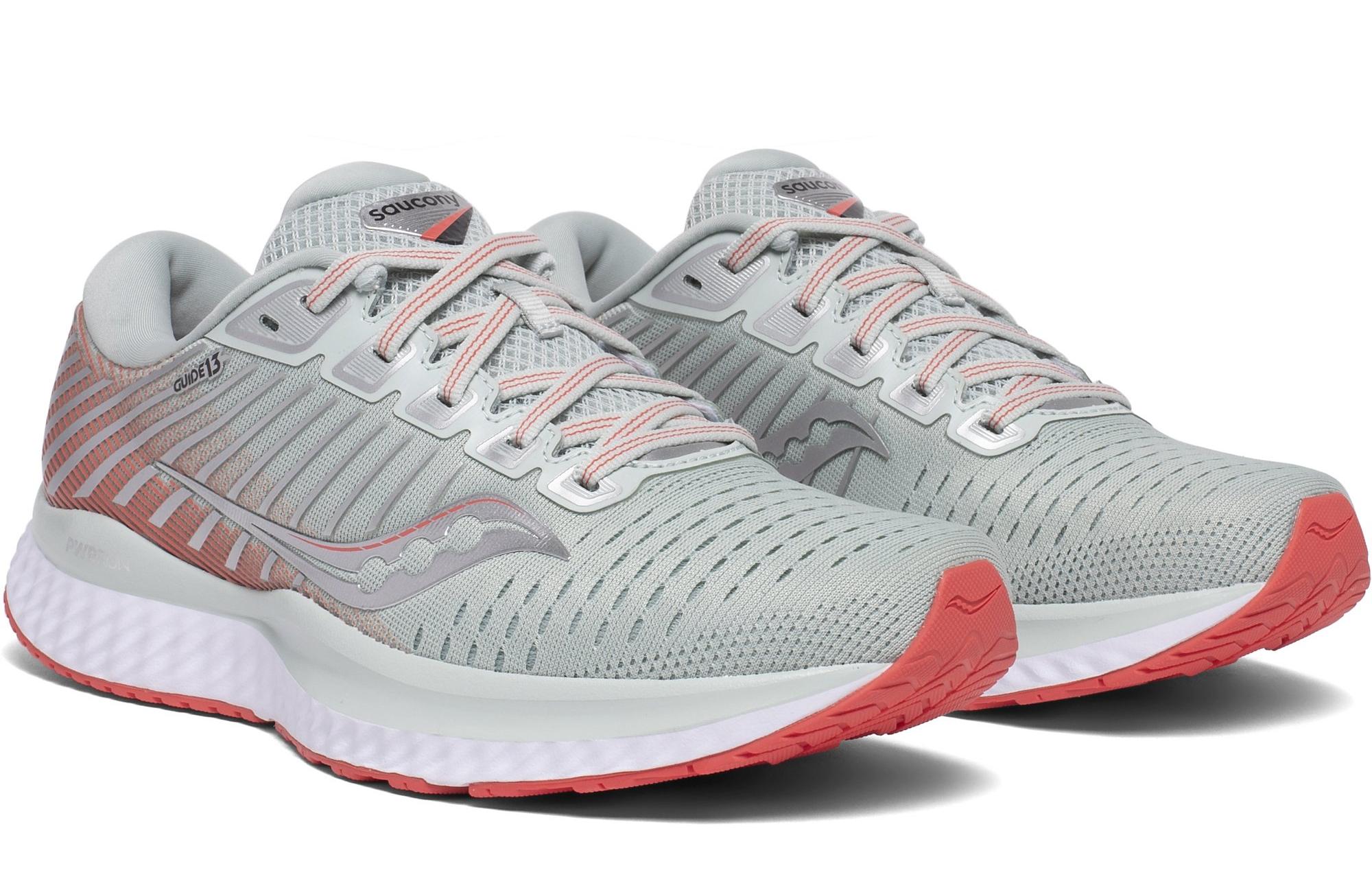 No matter how your foot falls and your running sneakers wear, Hibbett | City Gear offers all the technical running sneakers you need to achieve your running goals. Whether you let our in-store shoe professionals recommend the type of shoe you need for your running style, or you browse our online inventory, we've got a wide-ranging selection of premium running shoes from top brands like Brooks, New Balance, adidas , Asics, Saucony and Mizuno.

Not sure what size you wear or when to replace your running shoes? Find out with our guide on how to properly measure your shoe size and post on when to trade in your old shoes for new ones!