Watch Us Rise
Hibbett | City Gear is proud to once again partner with Nike to celebrate and honor Black History Month through the brand's "Watch Us Rise" campaign. This year, we are featuring BHM editions of two of Nike's most iconic sneakers: the Air Force 1 and Air Max 95. Both silhouettes illustrate a powerful message of not only African American culture, but of the strong bonds between African Americans from all walks of life that contribute to their storied, shared history and powerful voice for the rise to racial equality. Click or tap each image to learn more.
Shop Nike BHM Shoes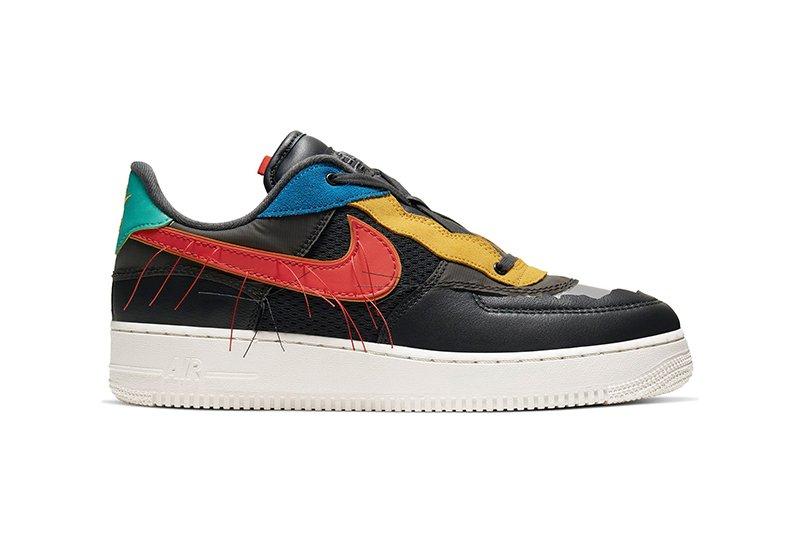 The Nike BHM Air Force 1 Low
A low top white and University Red Air Force 1 kickstarted Nike's Black History Month line in February 2005. On February 19, 2020, the AF1 returns in an all-new BHM colorway featuring red, blue, yellow, and teal color blocking -- colors often prominently featured in many African textiles.

The sneakers' early 90s-inspired design, with its deconstructed upper and loose threads, symbolizes the unifying connection among African Americans gained specifically through sports and each individual's powerful self-determination and self-expression.

This Black History Month Air Force 1 comes with customizable textile patches that wearers can swap out to create a look that better reflects their unique styles and stories and a BHM marker for further personalization.

A mirrored panel on the AF1's toebox literally reflects the wearers' image, thus creating a shoe that is truly unique to each person who wears it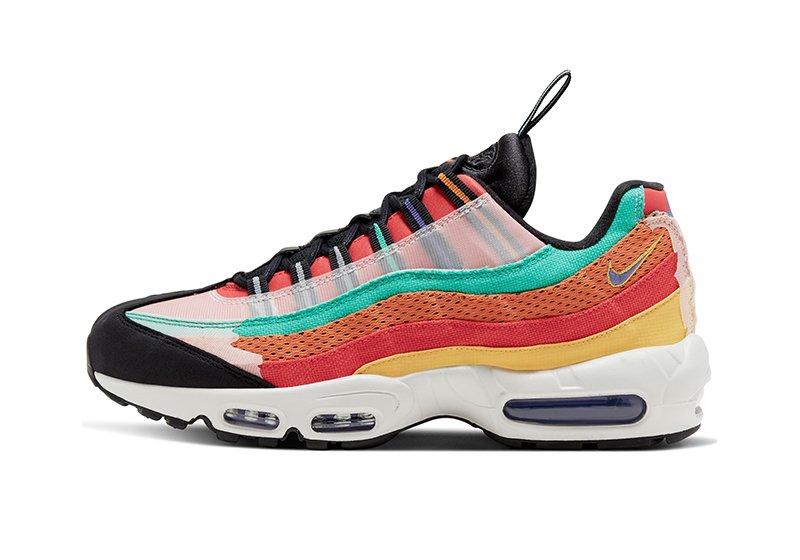 The Nike BHM Air Max 95
Nike's 2020 Black History Month Air Max 95 is bathed in a rainbow of colors from teal to orange, green, and purple. Together these traditional African textile colors create a beautiful tapestry that speaks to African American history.

The shoes' upper mimics the human body in construction. Its midsole area represents the spine, which supports the body, and the Air Max 95's overlaid panels symbolize layers of muscles that yield mobility and strength. The shoe's laces serve as ribs that enclose the foot, much like ribs enclose the body's most vital organs.

The Air Max's toebox features peel-away detailing as a reminder that there is more to man within that is seen on the surface. Like the BHM Air Force 1, the Nike BHM Air Max 95 also comes with interchangeable textile patches and a BHM marker so that wearers can add personal details to the shoes' overall aesthetic.

Overall, both the 2020 Black History Month Air Force 1 and the Black History Month Air Max 95 represent a vision for the African American community's future influenced strongly by its cultural legacy.