Sneakers Release : Nike Zoom Freak 1 "Hyper Royal/Metallic Gold"
Oct 7, 2019
Basketball fans across the country raised a collective eyebrow when the Milwaukee Bucks selected Giannis Antetokounmpo in the 2013 NBA draft. Even the most dedicated basketball diehards didn't have a clue about the 7-foot-tall kid from the Greek second division. Little did they know how the Greek Freak would take the league by storm.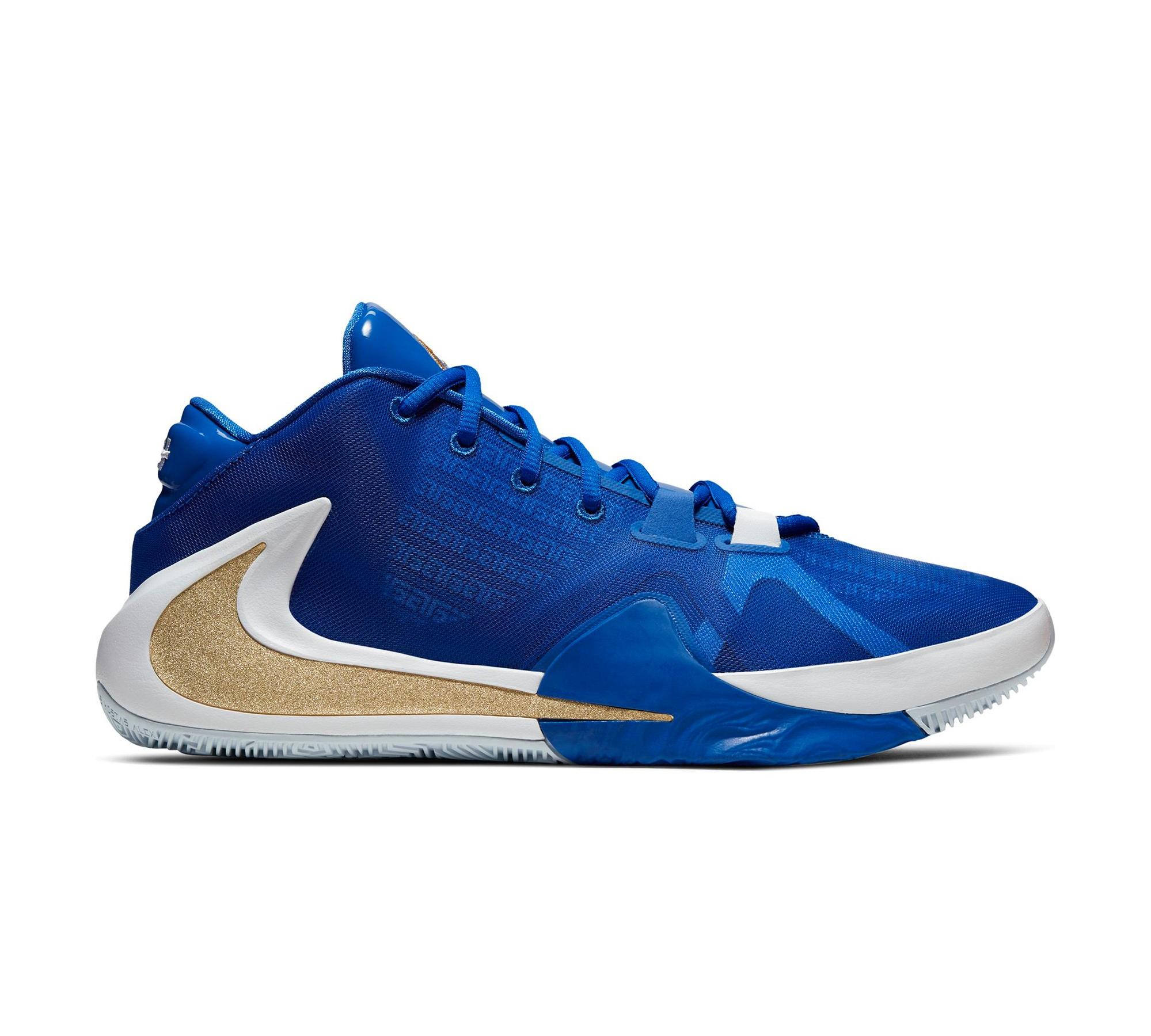 Now you can own the signature shoe that helps Giannis Antetokounmpo regularly dunk from the free-throw line and breeze past defenders with ease and grace. Say hello to the men's and kids' Nike Zoom Freak 1 basketball shoes in the Hyper Royal and Metallic Gold "Greece" colorway. This bold, vibrant color palette comes inspired by Antetokounmpo's home country. Shop these shoes today, along with a full selection of men's and kids' basketball shoes, at Hibbett Sports|City Gear.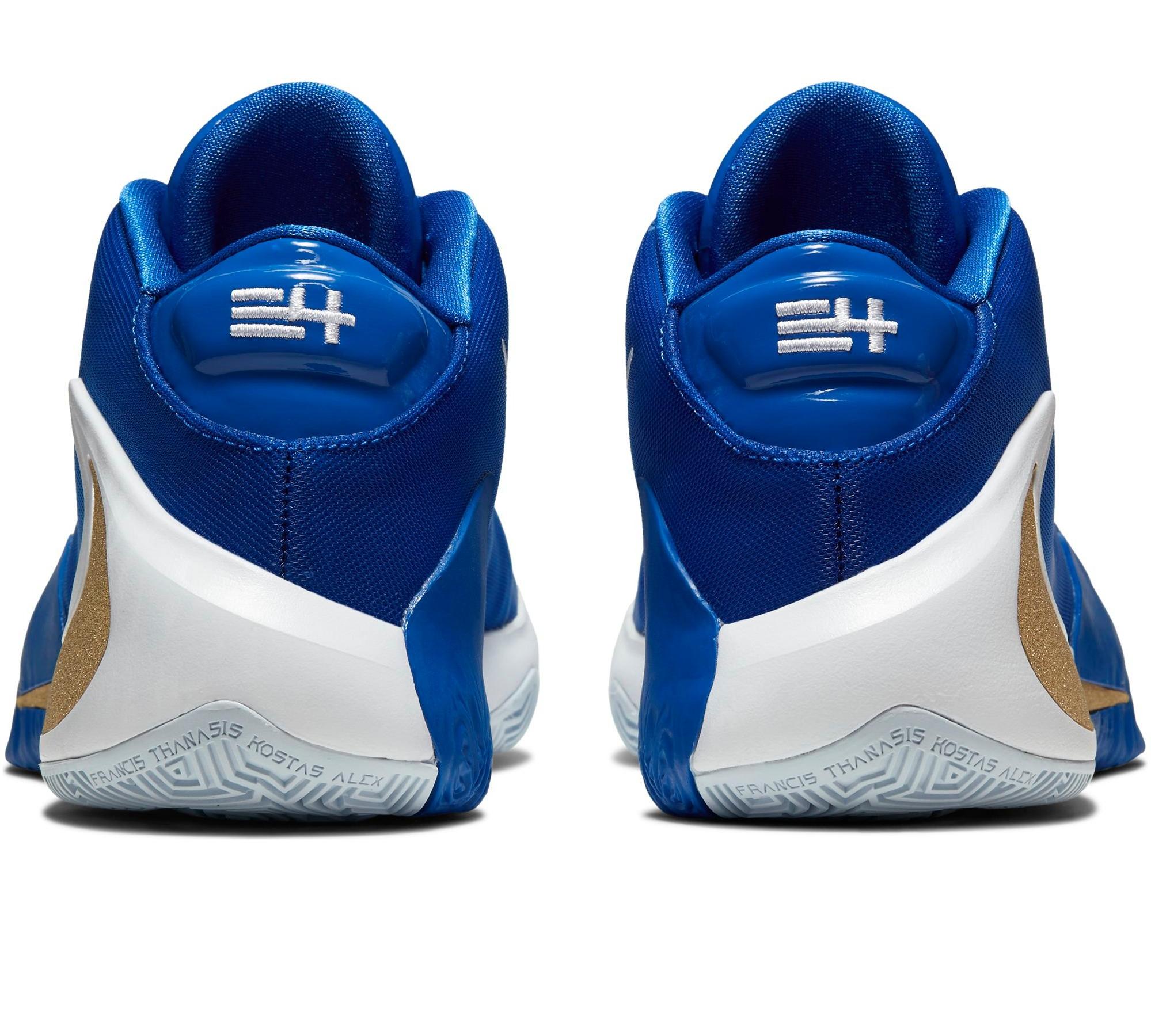 The Freak 1 stands out thanks to the backward swoosh that spans along the outsole all the way to the heel. A double-stacked Nike Zoom Air unit sits inside the swoosh and works to cushion your knees and feet when you're jumping and landing. The Zoom Air technology allows you to quickly transition from landing to running without pounding on your knees and tendons. The Freak 1's cushioning also helps keep your feet fresh throughout the game or playtime, and will have you moving and grooving all day long.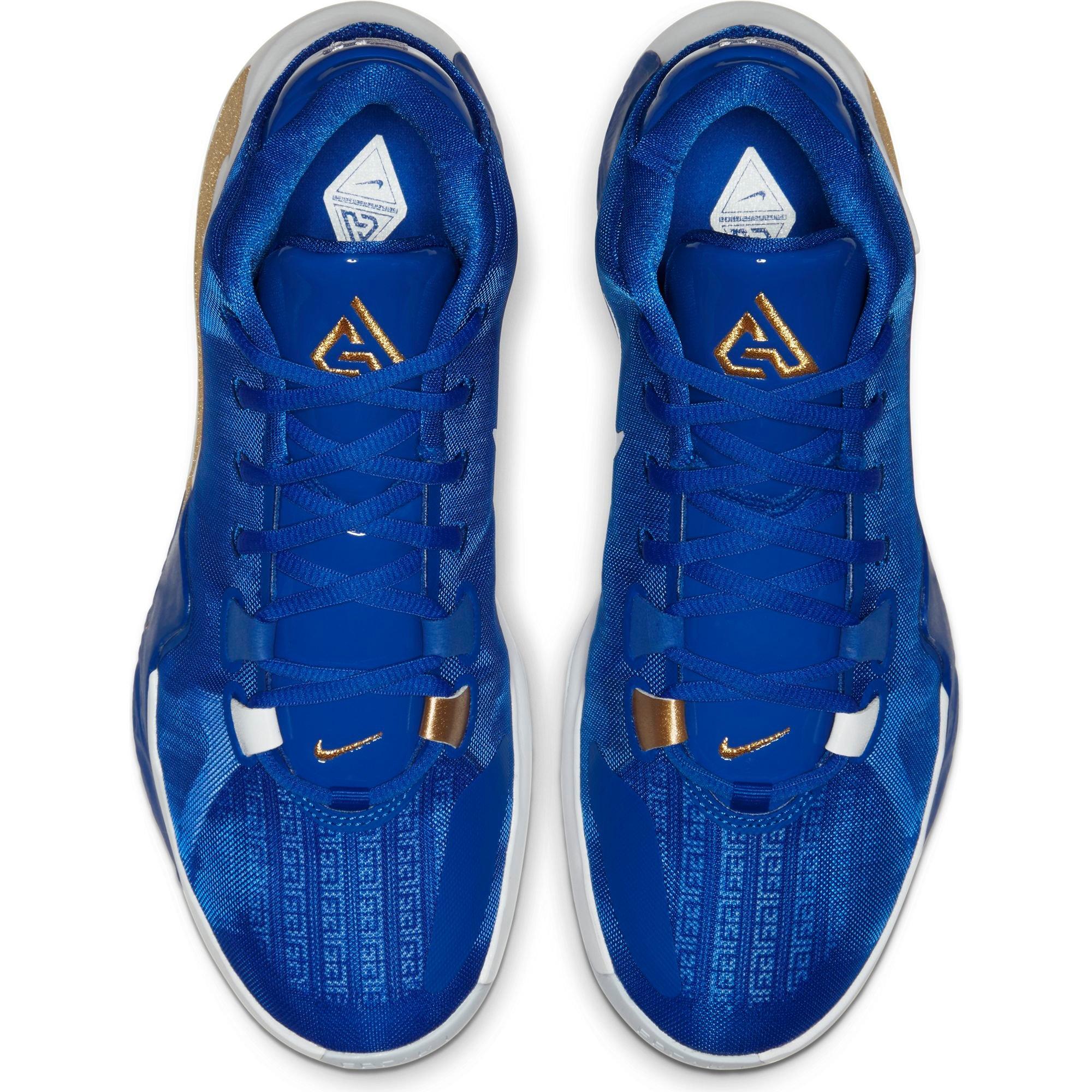 Let's talk about the pattern on the shoe's sole; it delivers added traction and features a unique display with storytelling aspects that are sure to keep you or your little one looking cool throughout the day. Taking inspiration from Giannis' father, the soles display three large roses within the multi-directional traction pattern. Nike designed the pattern to provide optimal traction and allow for quick changes of direction whether you're on the playground or balling hard on the court.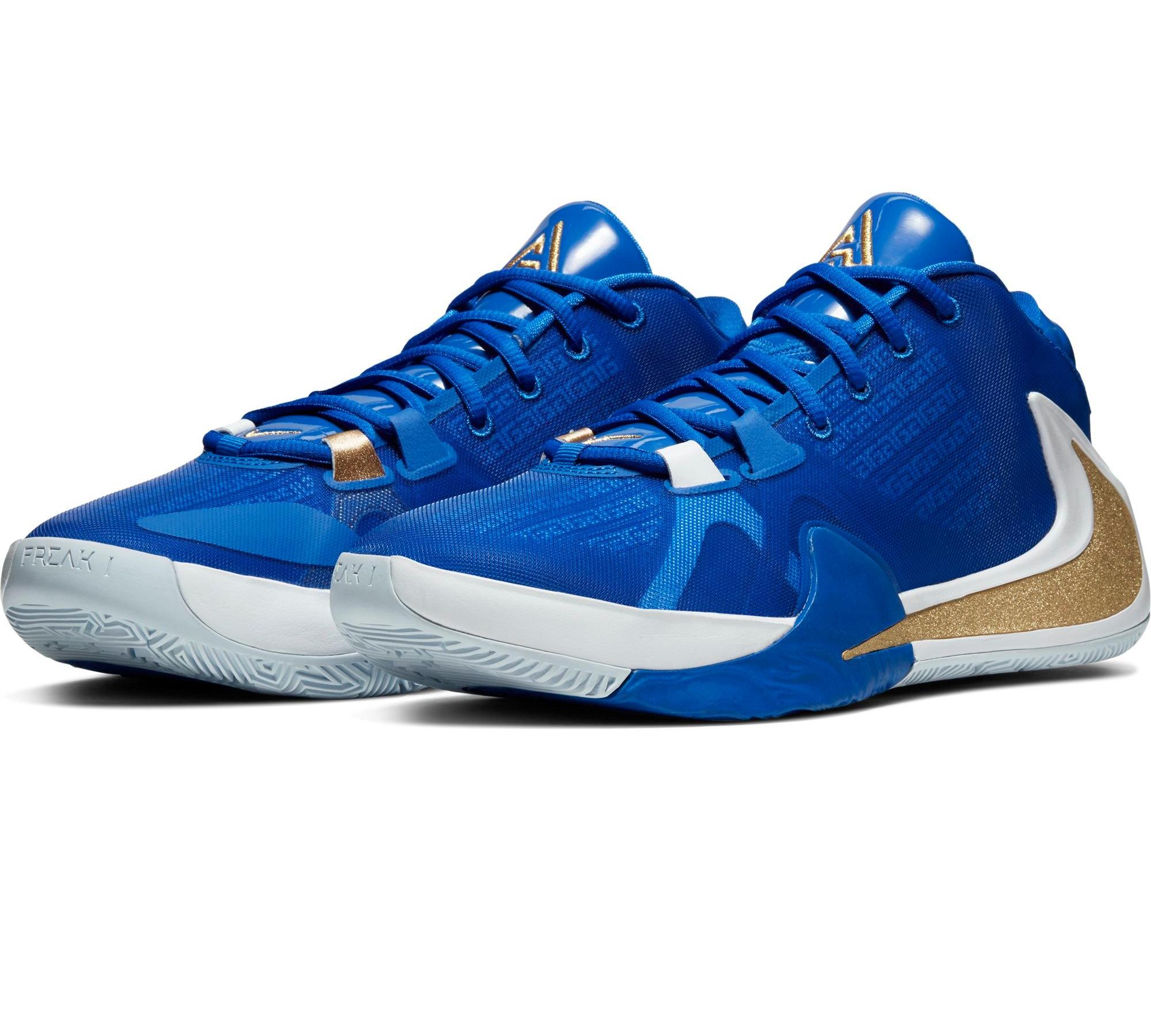 Get your freak on with the Greek Freak's signature shoe. Get to Hibbett Sports| City Gear in-store or online today to check out the grade-school kids' and men's Nike Zoom Freak 1 basketball shoes in the Hyper Royal/Metallic Gold "Greece" colorway.