Hibbett | City Gear Welcomes Cole Haan to Brand Family
Dec 13, 2019
For more than 90 years, Cole Haan has produced premium footwear and timeless apparel designed with the sharp dresser in mind. We're excited to announce that the Cole Haan brand has joined the Hibbett | City Gear family. The addition of Cole Haan footwear to our online offerings perpetuates our commitment to providing you with top-of-the-line shoes and apparel for all occasions.
About Cole Haan
Cofounders Trafton Cole and Eddie Haan founded their company in 1928 with a focus on producing high-quality men's footwear. Now headquartered in New Hampshire and New York City, the company has sustained nearly a century of success driven by their dedication and innovative designs that incorporate superior materials, artisan craftsmanship and classic techniques to produce the world's finest, modern-day men's dress shoes.
Trademark components of these shoes include a traditional Oxford-style silhouette and wingtip design, an EVA midsole, Grand.OS cushioning and variations of a buttery leather or breathable knit upper.
Hibbett | City Gear's curated Cole Haan collection includes both dress and casual men's shoes, ranging in price from $120 to $190.
How to Style Cole Haan Footwear
New Year, New You
Ring in the new year with shoes inspired by the fashion trends of the original Roaring 20s! The Oxford shoe was the most common men's shoe of the 1920s in part because of their versatility. Traditional colorways of this style of shoe included black, dark brown and red-brown, any of which could pair easily with the staples of 20s era men's wardrobes.
For your new year, new you look, try on this outfit for size. Not only is it great to wear at a semi-casual NYE party, but it's also a killer interview ensemble.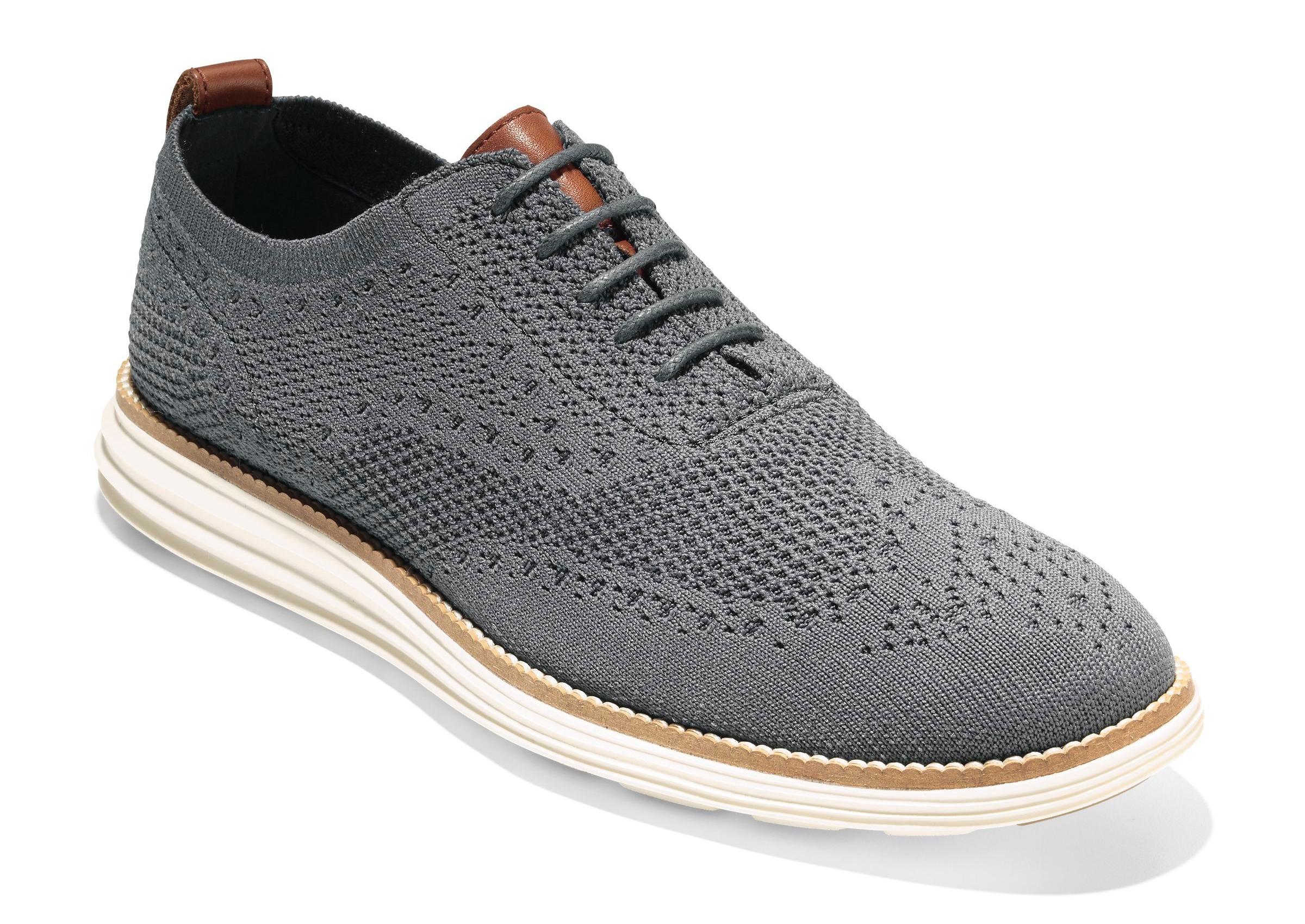 Classroom Classy
College students can rock the sweatpants, oversized shirt and sneakers outfit for most of the semester, but on days that they're required to present a project to the class, give a speech or defend their theses, sweatpants don't really scream success.
This clean and casual Cole Haan pairing, however, combines the right about of comfort and class required to get the grade.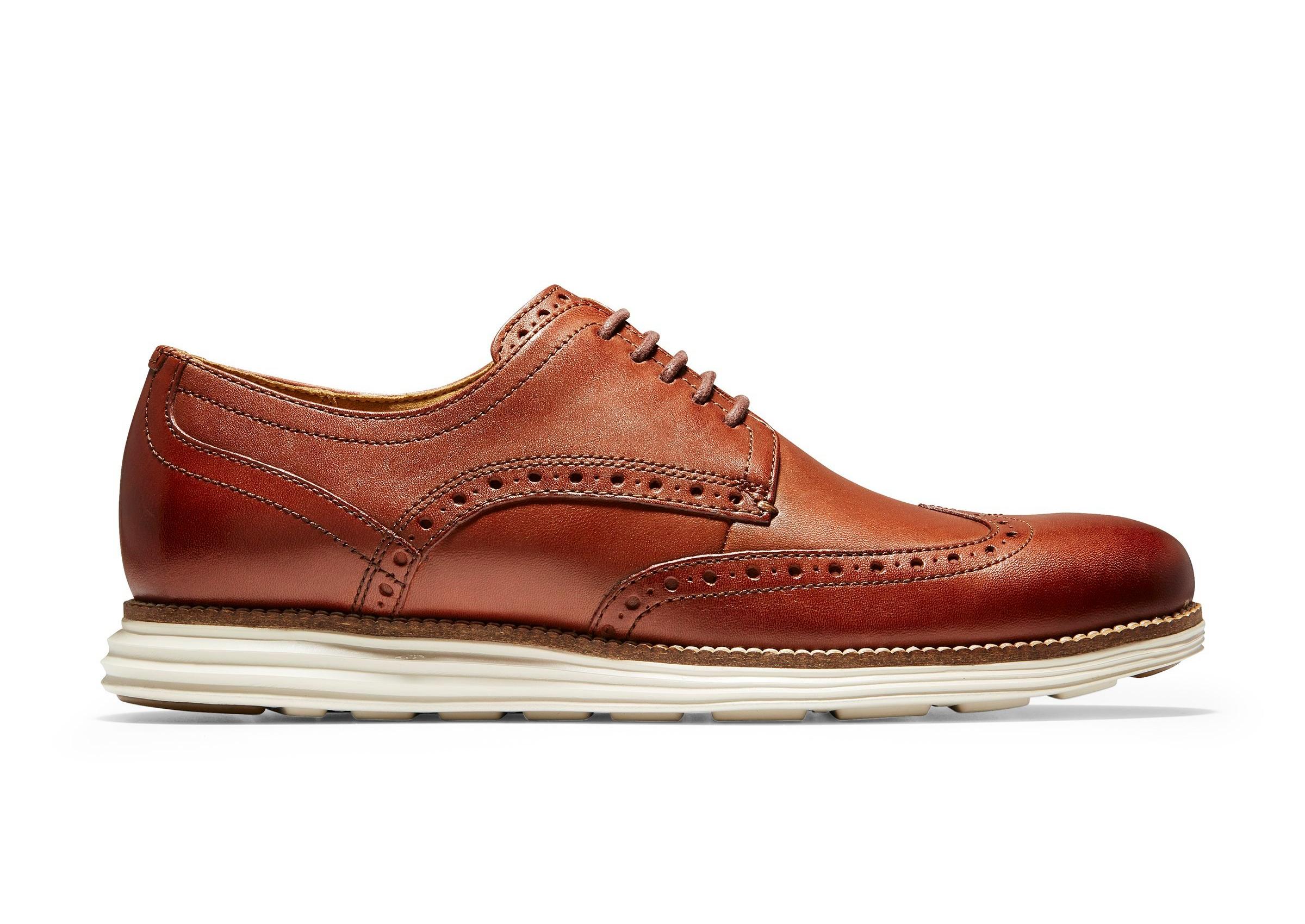 Date Night Done Right
Date nights don't have to be suit and tie, linen table cloths and $100 bottles of wine. From a three-course dinner to a crazy concert, dress to impress your date with this laid-back look: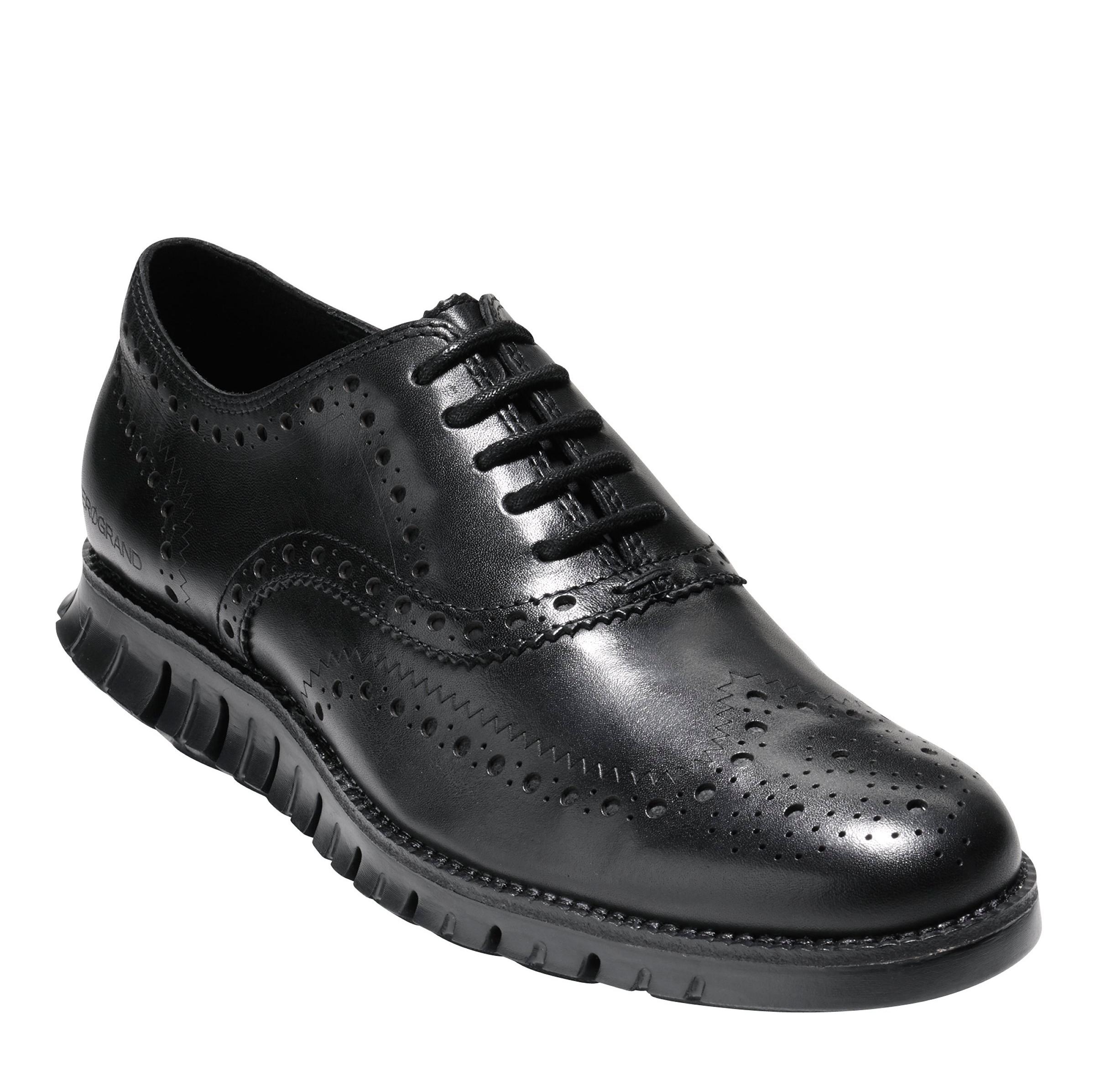 Shop the Cole Haan collection now at Hibbett | City Gear.