Sneakers Release : New Balance 4040v5 Turf
Oct 1, 2019
Whether you're driving in a crucial RBI, making game-changing catches in the infield or stealing bases all day long, New Balance baseball cleats and shoes can take your game to the next level. That's why you can trust Hibbett Sports to have the best and widest selection of New Balance baseball shoes, including the latest release of the 4040v5 Turf men's baseball shoes in the Red, White and Navy and a White and Gold colorway.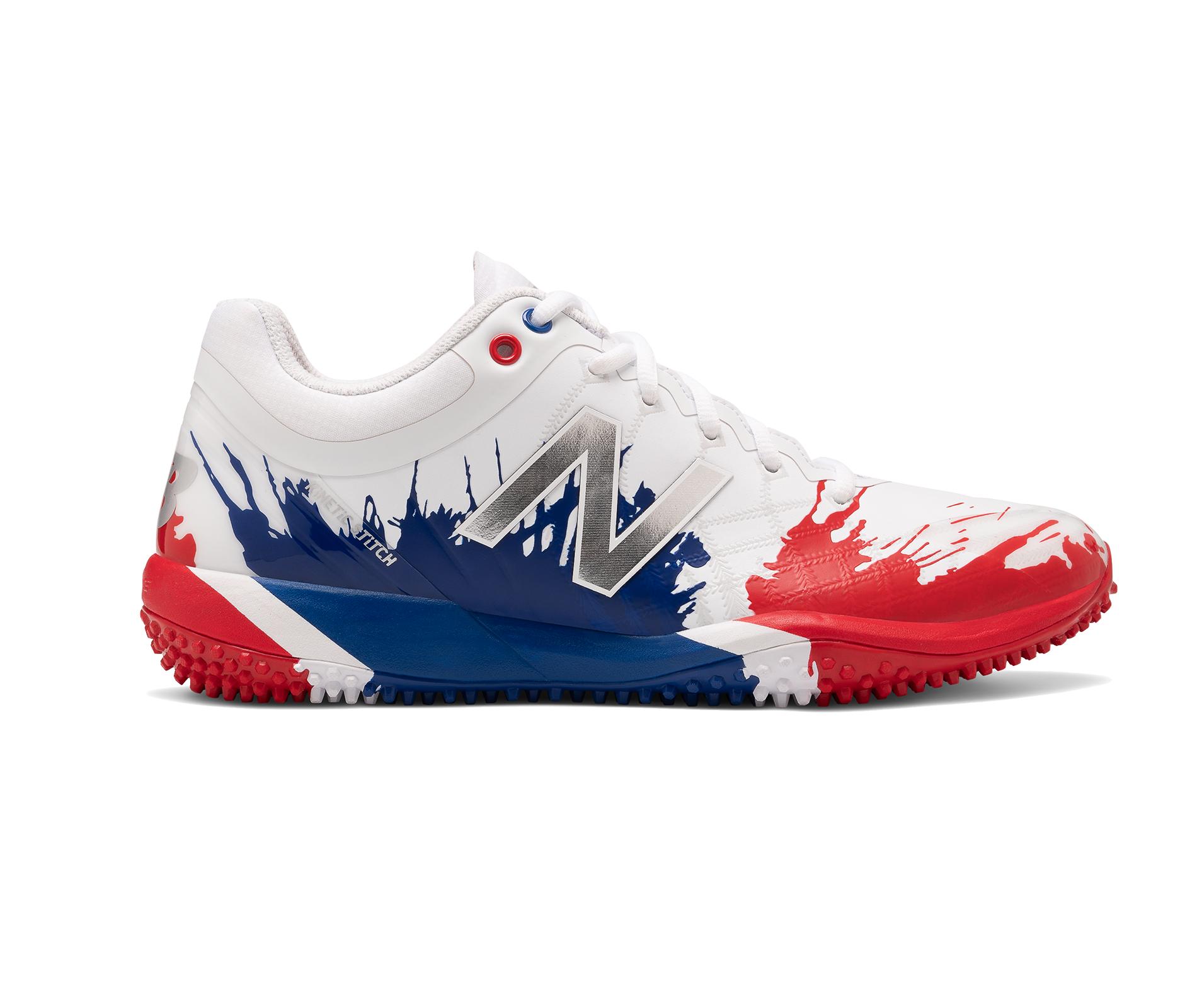 As one of the country's premier sports retailers, we know the importance of having baseball footwear that enhances your balance, provides stability and keeps your feet fresh from the opening pitch to the final out. The right footwear delivers unparalleled traction, supreme comfort and ultimate ankle and foot stability. You also want premium responsiveness, durability to get through the season and a performance-built shoe. The New Balance 4040v5 Turf baseball shoes offer those qualities and a whole lot more.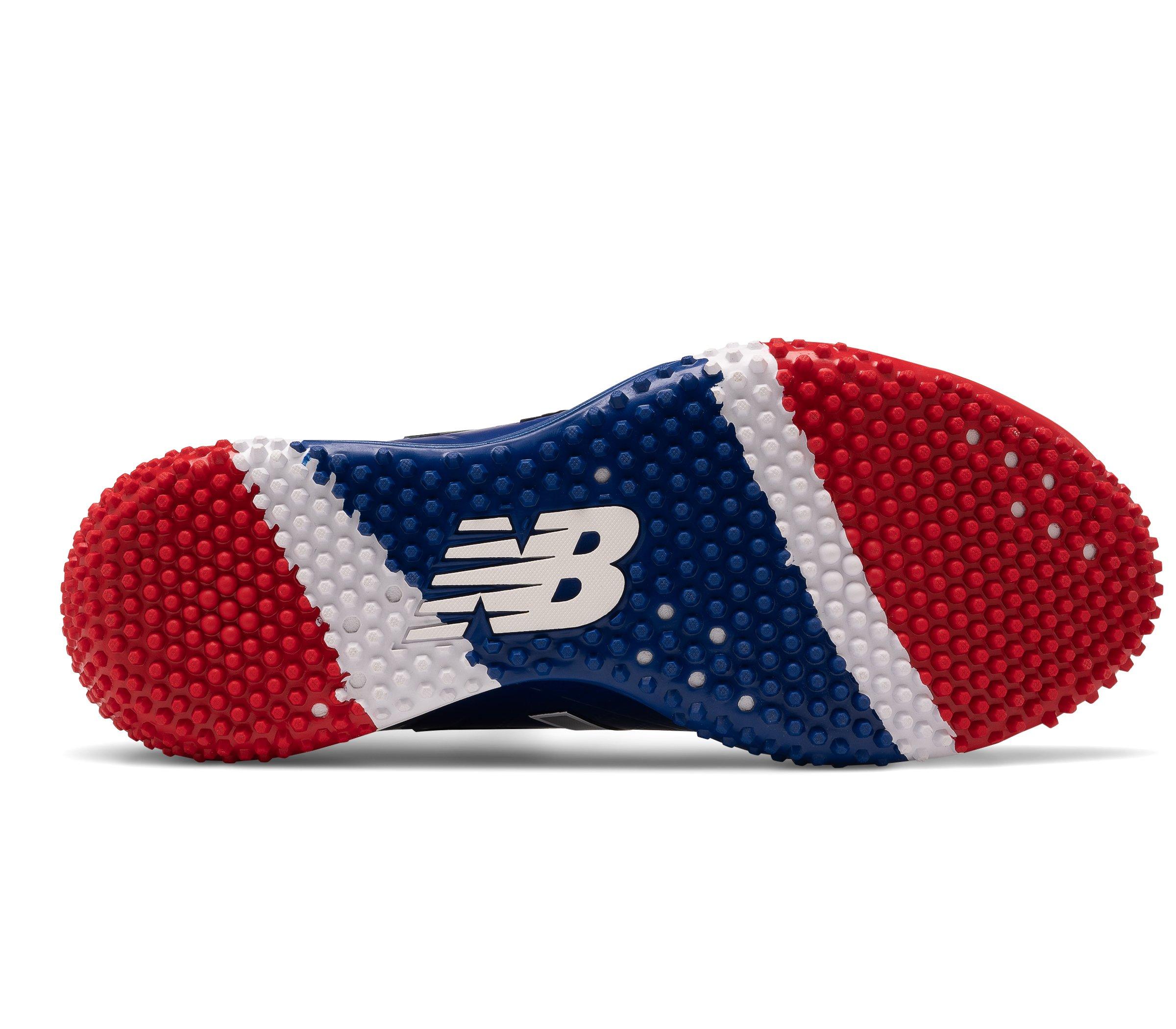 The 4040v5 turf baseball shoe features an ultra-light midsole that's flexible yet supportive. Much lighter than earlier versions, the New Balance shoe includes a finely tuned Kinetic Stitch TPU-coated upper that provides zonal strength without compromising flexibility. The nubby rubber outsole gives players versatility in terms of playing surfaces where they can wear the shoes. Added reinforcement around the toebox effortlessly helps players improve their game.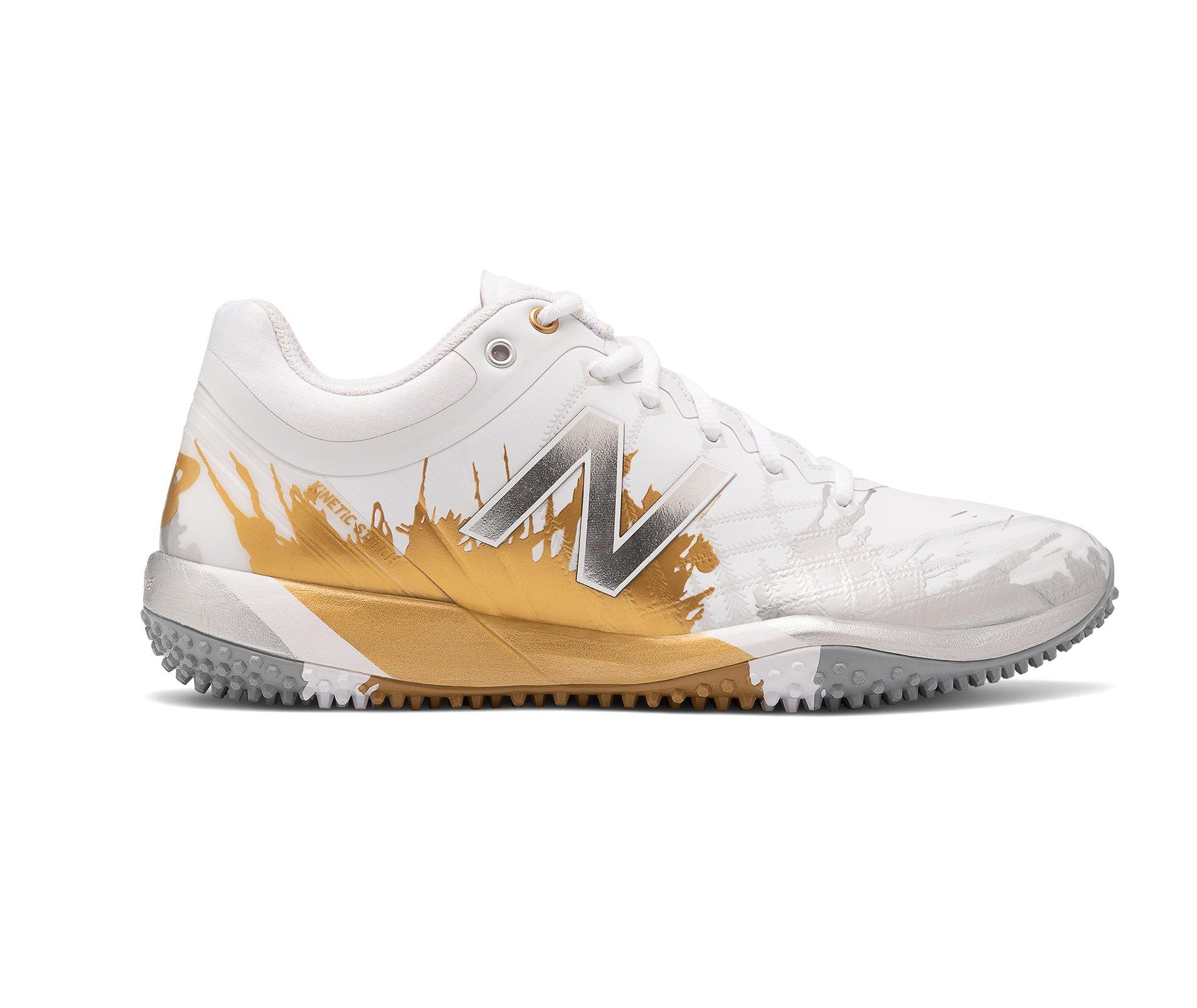 Meet with our baseball cleat and shoe professionals at Hibbett Sports to find your ideal fit for the 4040v5. The latest White and Gold and the White, Red and Navy colorway releases will have you looking just as good as you're playing.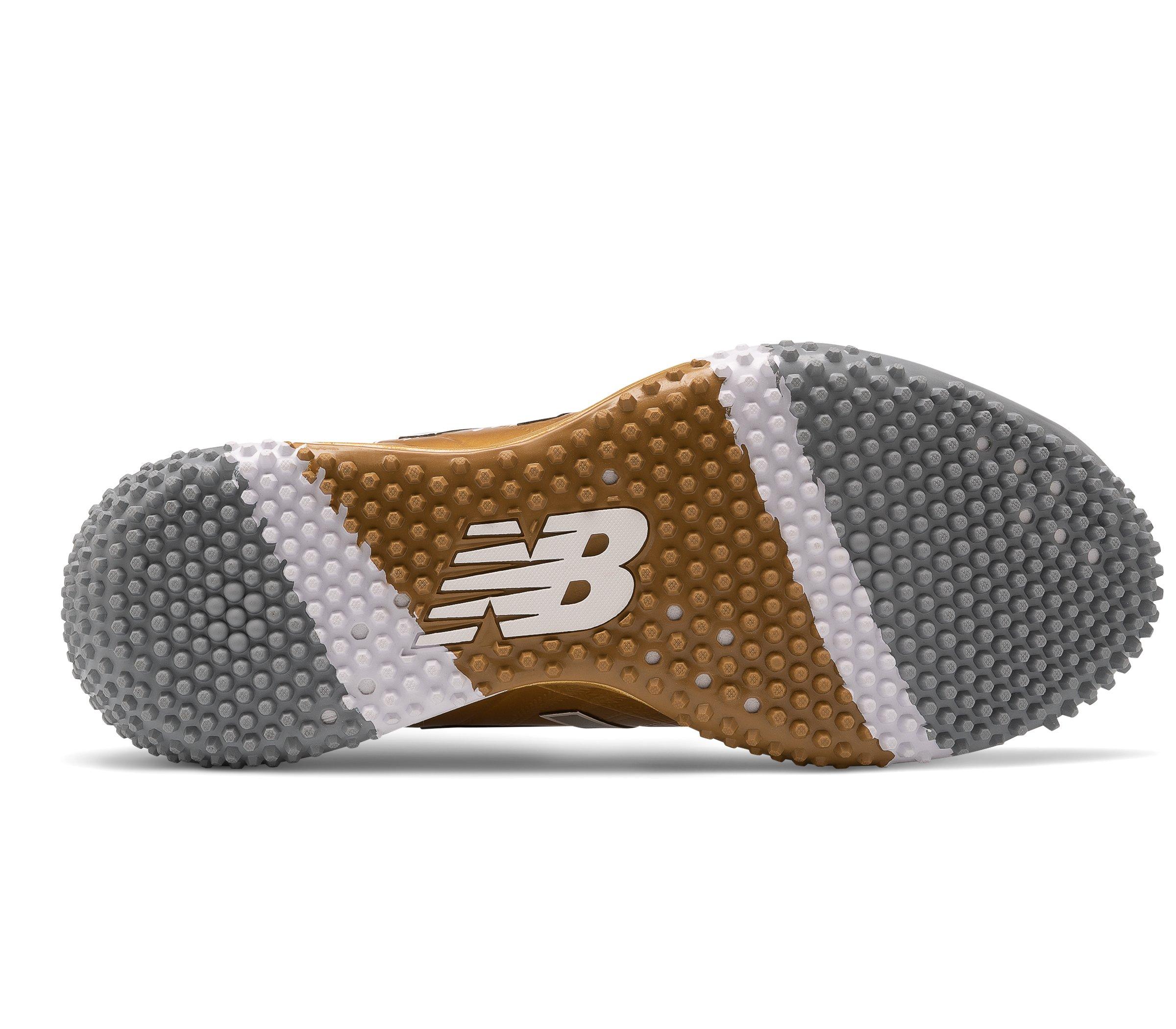 Drive in those runs. Catch that foul. Step up to the plate. Fit your feet with premium New Balance baseball cleats. Browse Hibbett Sports online, or check out our extensive in-store selection where our shoe professionals will match you with a winner.