How to Style Your Superstars
Nov 1, 2019
Anyone can become a star, but only the truly special can achieve superstardom. Give your style a little star power with a pair of adidas Original Superstars, known worldwide for their iconic design and timeless versatility.
The OG Superstar hit the sneaker scene in the late '60s and quickly became a top-choice in performance footwear among NBA players. Their reign on the court and popularity with athletes like Kareem Abdul- Jabbar continued throughout the '70s, but in the latter part of the decade, the hype around adidas' basketball shoe was beginning to level out. While the sneakers were still widely popular, appearing on both the court and in the streets by that time, they had not yet reached legendary status.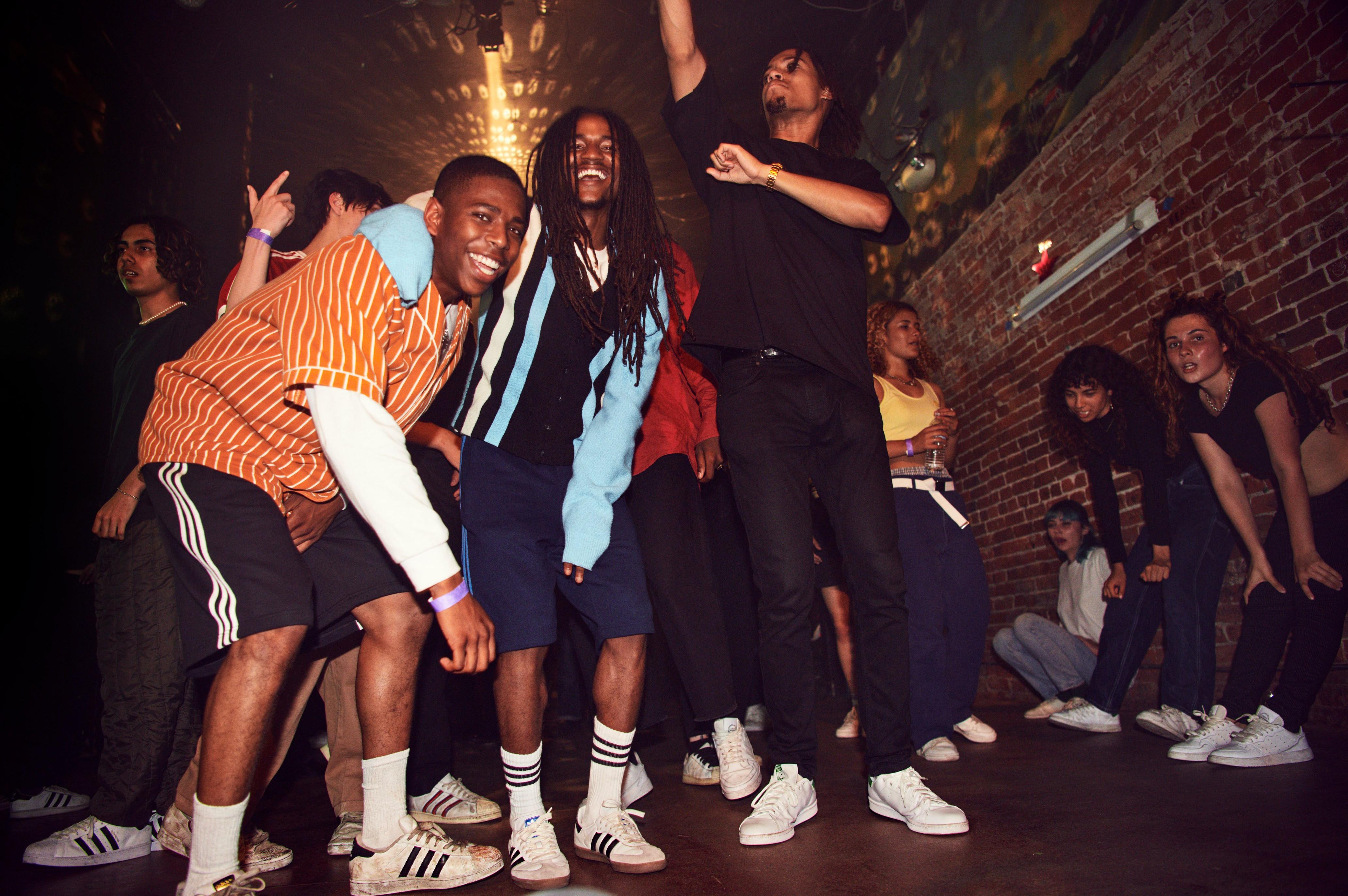 That all changed in 1986 when the white low tops with their three iconic stripes catapulted into pop culture thanks to Run D.M.C.'s Madison Square Garden performance of "My adidas," a song the rap trio wrote about their affinity for Superstars.
The song was so popular that during the performance audience members held up their own Superstars while they jammed to the adidas anthem. It was on that night that the OG adidas Superstar, with its minimalist design, rubber toe shell, and simple colorway, cemented its place in history.
Styling Your Superstars
The adidas Originals Superstar is one of the most versatile sneakers on the planet. So versatile in fact, that A-list celeb Kylie Jenner wears her Superstars with form-fitting dresses and oversized sunglasses. Soccer star David Beckham is often seen strolling about town in a pair of jeans, a knit cap, and a white-and-red-striped Superstars.
Whether you're getting dressed for a night on the town, work or the big game, you can take your look to the next level with a pair of Superstars.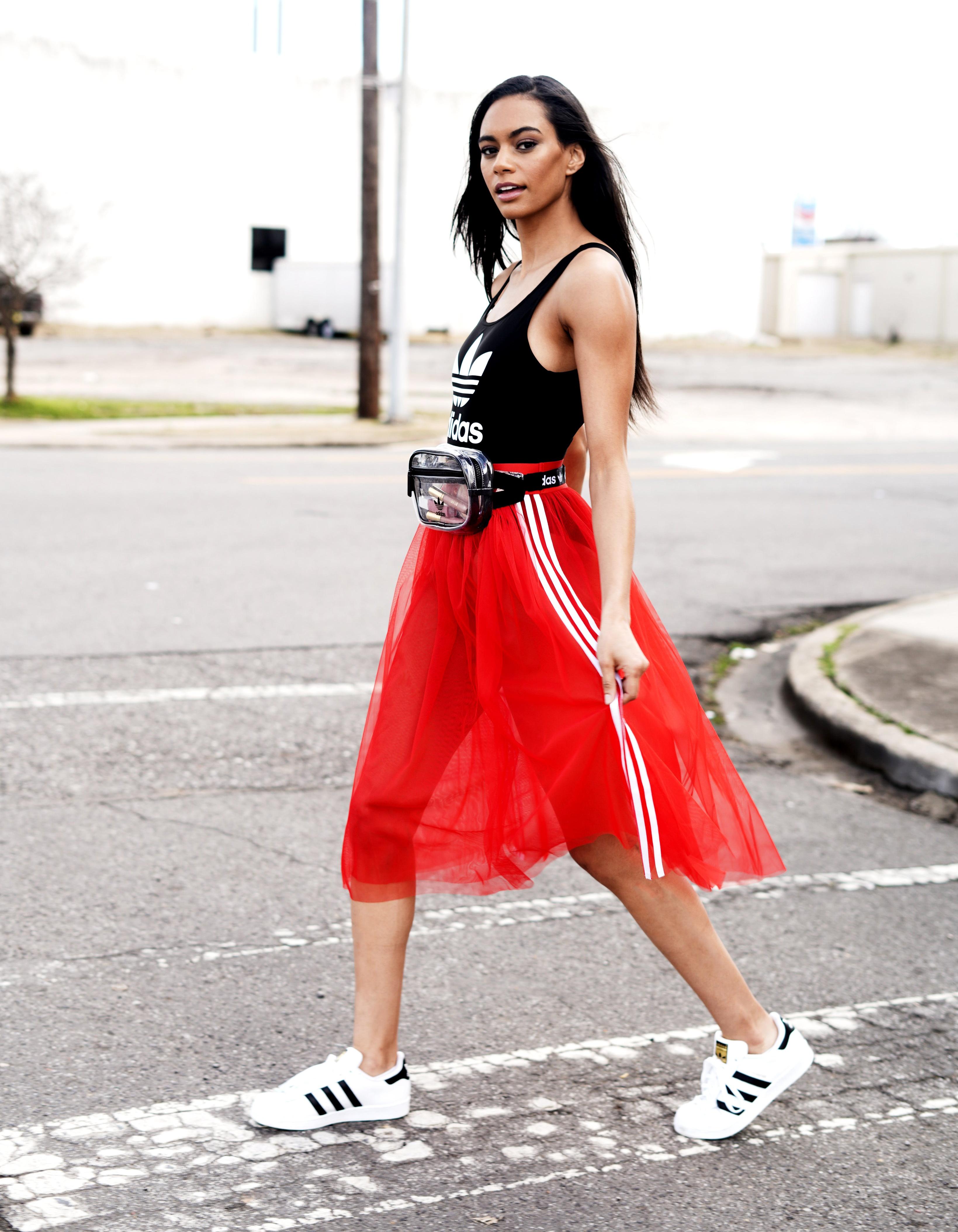 Semi-Formal
While your Superstars might not be black-tie and cocktails-worthy, they do go nicely with a sleek date-night outfit.
Dress to impress in a pair of classic black and white Superstars paired with some Grindhouse jeans, a comfortable tee, and a Smoke Rise denim jacket.
Or slip into an adidas, Puma or Nike women's dress or skirt.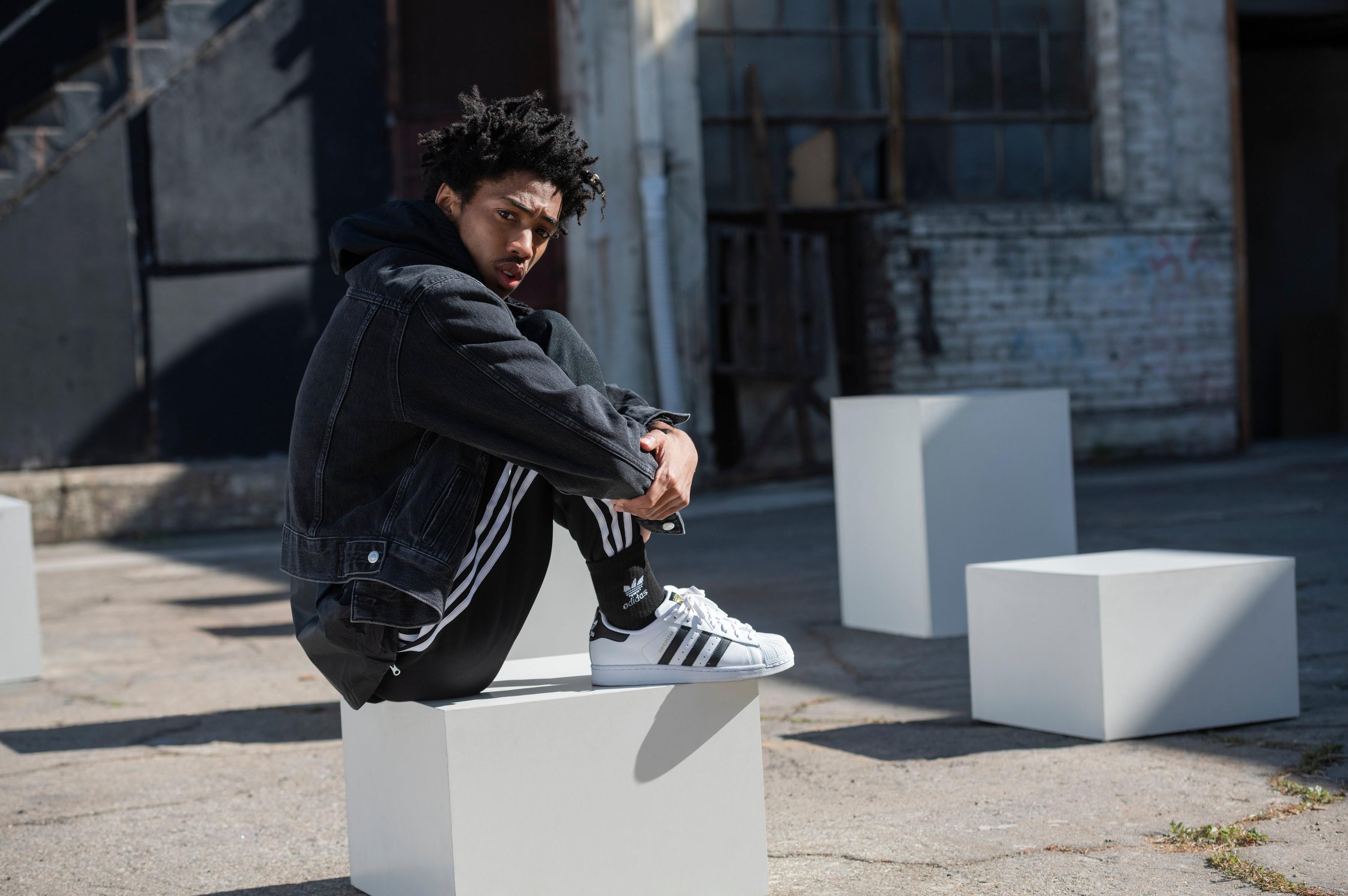 Casual
Just because you and your friends are staying in for the night doesn't mean you can stream your favorite flicks in style.
Lace-up a pair of adidas Original Superstars to go with your Born Fly or Hustle Gang joggers or fleece pants and your most comfortable hoodie or sweatshirt.
Superstars also go great with Nike women's leggings, oversized tees and Puma, The North Face and adidas jackets and pullovers.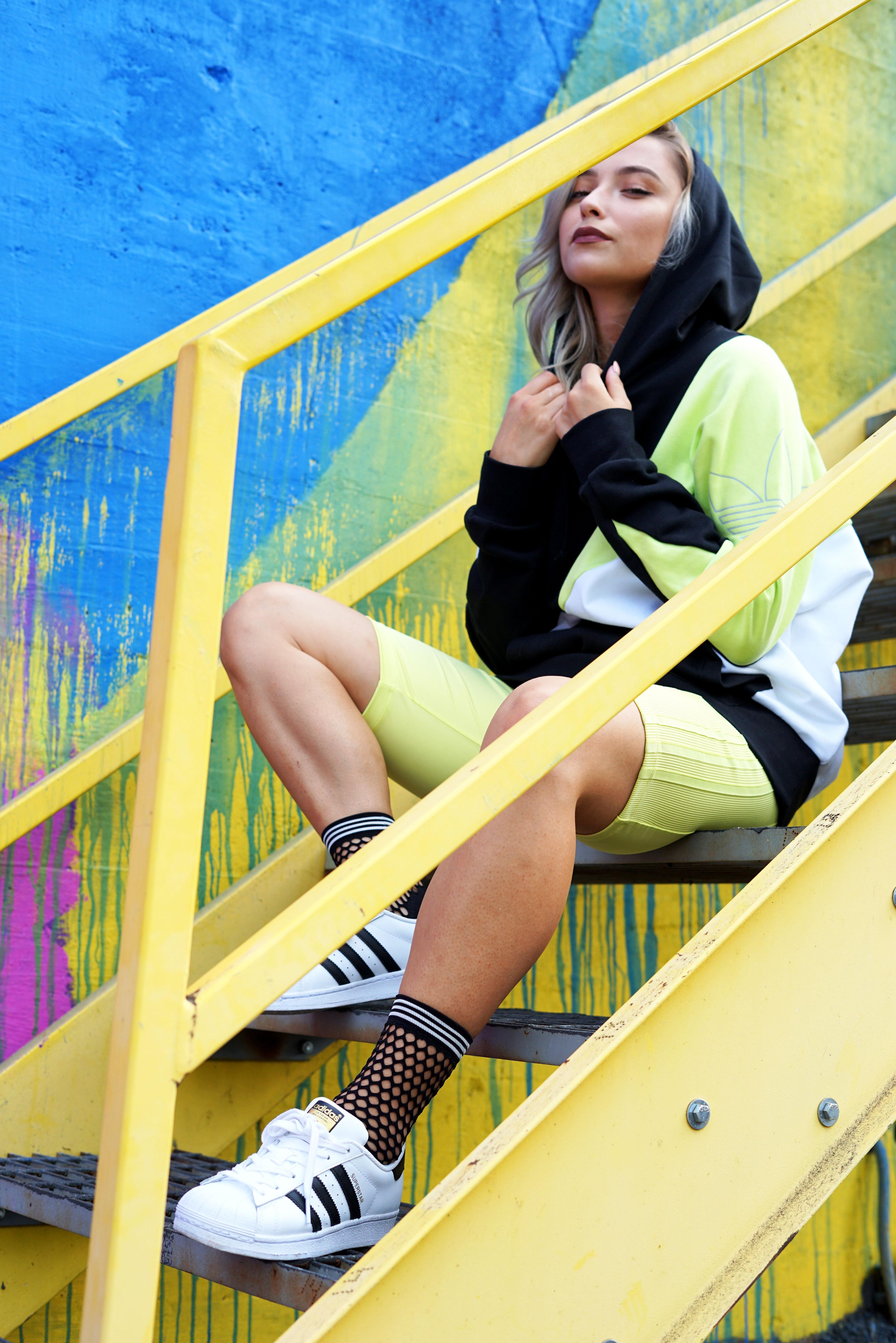 Sporty
It doesn't matter if you're a dedicated athlete or just want to look like one; adidas Superstars are perfect for any gym outfit or your favorite athleisure getup.
Headed to basketball practice at the high school? Pack your bag with some Under Armour shorts and a sleeveless jersey or workout tank.
Feeling like after you finish shopping that you might hit the gym? Your yoga pants and sportswear cop tank would look bomb with a pair of Superstars.
Whether you're an everyday Joe, the next Kardashian, or a budding Jerry West (Mr. NBA Logo himself), you're the star of every room when you're styling in a pair of adidas Orignal Superstars. Get yours online with Hibbett | City Gear or in-stores at your local Hibbett Sports today.